House Plants – You can do so much better than a lonely Aloe Vera plant shoved in the corner of a bathroom.
In this blog, lets explore how to become 'Plant hunters'!
BACK TO BASICS
Before selecting your beautiful plant, ensure that you look up the water and light conditions that your plant baby craves! (keep reading for my personal favourites)
House plants, over fresh cut flowers are a much more long-term addition to any interior scheme.  House plants add a depth and dynamic aesthetic to a scheme that can create a look like no other.  Included in all interior design presentations for my clients is a plant schedule.  Sharing with you a real project story, I will demonstrate how I intricately incorporate plants into my design and the personal, unique reasons why they fit into every client's story.  For me, this is the secret ingredient which gives authenticity to my designs.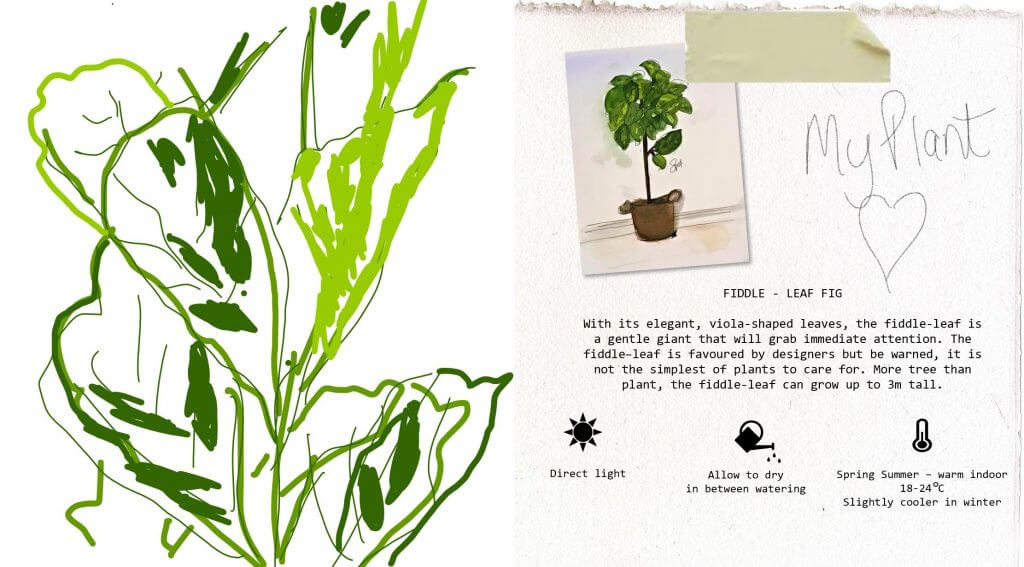 HOUSE PLANTS – THE NEW 'SUPER-FOOD'
What's not to love?  Plants are the 'super-food' equivalent to all interior design schemes.  They not only look incredible, but have been proven to improve your mood, reduce stress levels and improve the indoor air quality. On top of that, scientists at Exeter University have proven that plants in a work space can increase productivity by up to 15%. http://www.exeter.ac.uk/news/featurednews/title_409094_en.html  Even NASA have researched the benefits of plants, proving that they add more oxygen to the home or work space improving the environment around them.  https://ntrs.nasa.gov/archive/nasa/casi.ntrs.nasa.gov/19930073077.pdf
 INTERIOR DESIGN PROJECT FOR COUNTRY RESIDENCE
Currently I am working with clients extensively remodeling their family home in the Sussex countryside. They consider this house to be their forever home. The couple live with their four sons and two dogs. As an active, outdoors family the ground floor space will be a robust interior that is easily cleaned and kept tidy. Additionally, it will feature hard surface treatments, wood flooring and washable walls, alongside ample storage for kit bags etc. The quintessentially British theme throughout will be kept to a minimal colour pallet.  Accessory details will feature warmer palettes, that are inspired by rich earth tones, and peachy, pale blue tones that are soft and slightly de-saturated.  The focus will be all about space, form, light, texture and colour, applied with an understanding of the classics and house plants will be dotted in throughout.
STRING OF PEARLS PLANT
Adding plants is part of building the story, looking at light, space and form.  I look at the space and how it will be used.  In this case, an area of the downstairs will be set aside for my client to indulge in her embroidery and craft work. This is her much loved hobby, which I am choosing to include in some of the soft furnishings throughout their home.  A north facing desk area gives her the perfect bright natural light to work in. The space requires a more hardy, self-sufficient plant that thrives in light or bright shade.  I have selected a hanging String of Pearls plant (Senecio Rowleyanus).  This ornamental succulent with it's shower of bead shaped leaves needs little attention and will thrive when watered just once a month.  Its unusual shape looks beautiful when hanging from the top of their book shelf and will be balanced by smaller replicas on the desk area.
KITCHEN HERBS
Even though my clients are not great chefs (apparently) the design for the open plan kitchen, dining and family rooms will be the heart of the house.  The kitchen will be neutral and hard-wearing, boasting a pantry ideal for storing apples from the orchard, making jams and preserves  (another great passion of my client's).  I wanted to include some natural foliage in the kitchen area without it getting in the way or cluttering the space.  Shelves next to the pantry will provide the perfect space for a herb garden, that not only looks striking, but practically can liven up their mealtimes and add sense of natural fragrance to the space.  This will feature Basil, Rosemary and Chives, these herbs are relatively low maintenance and the location makes watering them easy peasy! Adding a Perlite or Vermiculite base to the planted herbs will assist with drainage keeping them healthy for longer.
CACTI AND SUCCULENTS
A beautiful selection of handmade tableware has been chosen from a local artisan potter in Sussex. They will hand-make a spectacular large, shallow pot for the centre of the large dining table.  This will be filled with a selection of my favourite succulents in different shapes, colours and textures.  These are super easy to maintain and add a sense of intrigue and texture to the table, without getting in the way or evading eye level.
PALMS
The large open-plan downstairs space is illuminated by the natural light flooding in.  It is impossible to ignore the beautiful land that the house is engulfed in.  I have brought the outside in through my design, incorporating natural wooden and stone finishes that will carry through to the fireplace.  A log burner will fill the snug/living room with warmth and cosy vibes in the winter, whilst the large expanse of bi-fold doors will open allowing the space to achieve a clean, outdoor feel.
For this client I wanted to continue to introduce the outdoors to the inside, through the use of plants.  There are many genera of large leaf plants.  From the foliage plant family we have chosen a large Palm for the living space.  Placing the plant on a stand allows it to reach full height and we have the beauty of space on this project, allowing the palm to spread its bold leaf shape across a vacant corner of the living space, really bringing it to life!
MORE PLANTS IN INTERIOR DESIGN PROJECTS
This initial plant schedule is a starting point for my clients and we will add plants to their scheme, as their confidence grows and their space matures.  To start with, I have intentionally chosen low maintenance plants that brings the natural design dimension into their home. But these additions to the interior design will elevate the space and be as much a moving and growing part of the design as any of the furnishings.
Let me know how you've got on with the house plants in your home or work space – I'm always interested to hear new ideas or how you've used plants to enhance your space. Or please get in touch if you'd like advice on adding plants to your space.
Stay tuned – later I'll be talking about how I use plants and other key interior elements in varying ways in the other types of properties I design.
Angela x
P.S. I have recently read House of Plants by Caro Langton and Rose Ray which I loved and would highly recommend.  It's a beautiful book and their story is captivating!